Introduction: In recent years, the state attaches great importance to the development of ready-mixed concrete, and has issued a series of strong policies and regulations, which provides guarantee for the rapid and sound development of ready-mixed concrete. The excellent performance which major mineral admixtures like limestone powder and fly ash show in the field of concrete has also been generally recognized.
With full-scale acceleration of infrastructure construction in our country and the constant enlargement of the traffic construction scale, it has put an increasing demand on the concrete and higher requirements on its quality. However, the small-scale production method of scattering mixing concrete cannot meet the needs of urban large-scale construction, so the commercial concrete has a huge market demand. Mineral admixtures mainly represented by limestone powder and fly ash have become an indispensable part of modern concrete. Mineral powder after grinding as mineral admixture of concrete, can promote the hydration of cement, reduce the hydration heat of concrete, improve the working performance and mechanical properties of concrete, and enhance the early strength of concrete.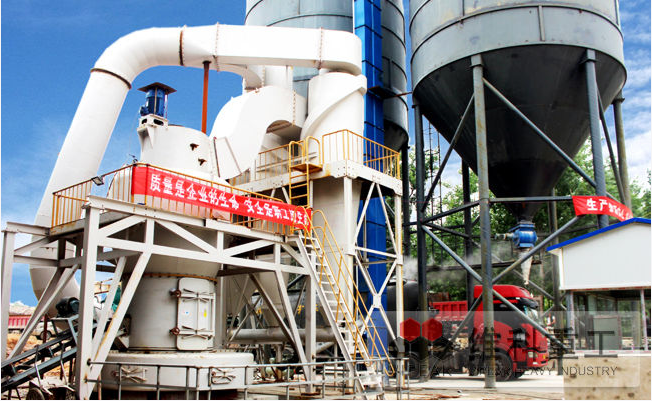 According to the needs of different industries, bituminous concrete and asphalt mixing plant put different demand on the fineness of powder admixture, generally in the range of 150 mesh to 325 mesh. The quality of limestone powder plays an important role in concrete. And therefore, in order to produce the high quality lime stone powder for concrete, to choose grinding equipment of excellent properties is very important. Vipeak has launched a series of grinding mills for mixing admixture production to meet the needs of customers, like YCVXO hyper pressure v type European mill series, Q series European superfine mill series, SQLM upper driven type vertical mill etc, which can be adjusted between 30-800 mesh, with capacity ranging from a few tons to dozens of tons per hour, and greatly satisfy the needs of customer production. As the core products of Vipeak's grinding mills, they not only have outstanding performance in the single unit production, energy consumption, environmental protection, etc., but also play a huge advantage and role in bituminous concrete, and asphalt mixing plant from continuous feedback from the actual market's effect. As a professional mill designing and manufacturing enterprise, Vipeak, according to the actual production needs of customers and considering the inherent conditions of customer sites, recommends customers suitable production process and equipments, provides more targeted services to every customer, and is committed to becoming your most satisfied cooperative partner!