On the morning of March 16, 2017, Yuan Kaisheng, vice president and researcher of the Provincial Academy of Social Sciences, led the expert group to visit Xiuwu, and conducted a research on the "Xiuwu Blue Book 2017".During the investigation, the expert group went to Industrial clusters area in Xiuwu county, Yuntai Mountain, urban area and so on, and carried out field research on the related industries in the above area. It is reported that the "Blue Book" is a third party or experts,scholars and scientific research institutions for specific areas and industries in a certain stage of the development of the situation to track, research, analysis, and make a comprehensive evaluation of the report, which has a very good promotion effect on the display of regional image.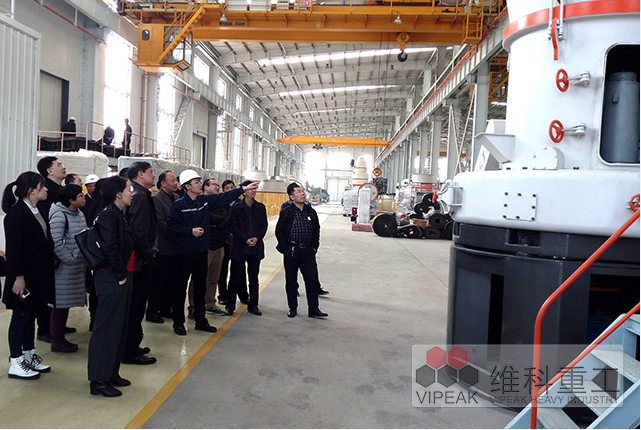 Our company, as one of the key enterprises of industrial agglomeration Xiuwu district, is also the focus of the research work among the visit objects.In the afternoon,Yuan Kaisheng dean,Xiuwu county Government and the gathering area of party leaders at all levels jointly carried out the investigation and research of our company production base. Deputy general manager Yang Shuqing and executive director Zhang Jinquan participated in the main reception work.
During the reception, Zhang introduced the enterprise profile, product category and so on to the leaders of delegation, and invited the leaders to visit the production workshop, prototype exhibition, to know the production process and field management. Our company has won the the leaders of provincial Social Science Research Institute high recognition by virtue of spacious and tidy workshop and advanced production equipment, orderly production and processing of the scene, a serious professional team of enterprises.At the same time, the delegation also conducted a professional inquiry on the development of our business, product quality management and product scope, and conducted in-depth communication on the development planning difficulties and problems in 2017.Zhang and Yang answered their questions one by one.Not only did leaders affirm our strategic positioning and encourage craftsman spirit to continue to carry on ,but also they emphasized that we should pay attention on "benefits, efficiency,cost and management",which is the law of enterprise survival in market competition.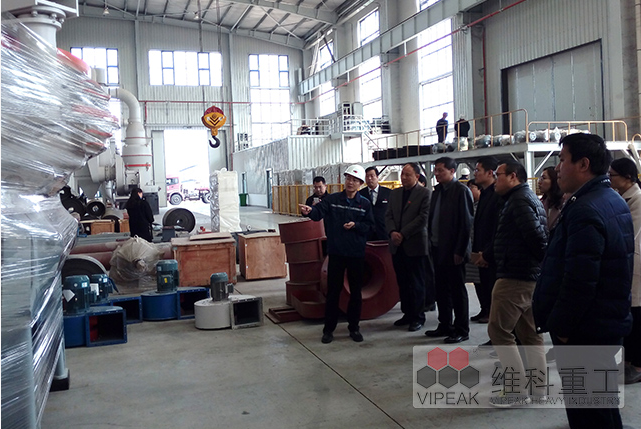 Through the investigation, our company not only realizes the government departments at all levels of care and attention to the enterprise, but also has a more clear positioning for the future development. We have to strengthen the development of scientific and technological innovation and research, actively update the business philosophy and model, strengthen the standardized management and seize the development opportunities. Only do we have enough production horsepower, we can seize the initiative in the fierce market competition. We need to enhance the sense of responsibility and service, and further improve the efficiency of the service,which will have a good contribution to providing a good, relaxed external environment for Vipeak development and striving for the first quarter, "a good start" for Vipeak economic development.