On May27, 2015, deputy secretary-general of CPC, provincialgovernor Xie Fuzhan, accompanied by secretary-generalof Henan provincialgovernment Guo Hongchang,provincial ministry of industry and information technology commission,provincial development and reform commission, the relevant persons in charge of provincial bureau of statistics,secretary of municipal party committee Sun Likun, vice secretary of municipal party committee, the mayor Xie Yuan, the standing committee of the municipal party committee, and secretary of the xiuwu county committee Guopeng, visited Vipeak Xiuwu industrial park to do investigation research, guidance work. General manager of the company, NingJin made a systematic report and introduction on company's business development and project operation for all leaders.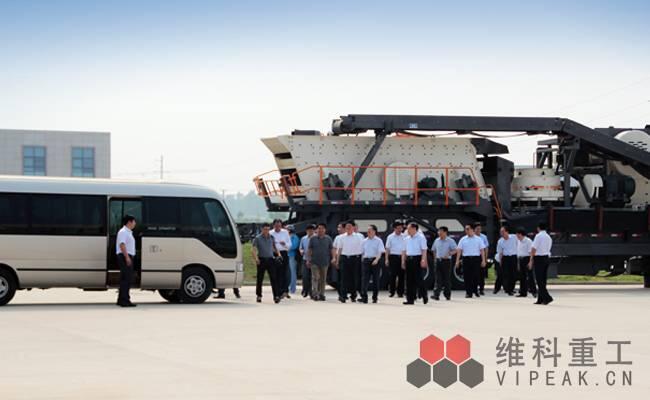 In recent years, according to the requirement of "four concentrations,one transfer", an industrial concentration area of 13.48 square kilometers is planed to set up. And Vipeak Heavy Industry with a project base of a total investment of 1 billion yuan, annual output of 300 smart mobile crushing stations and 50 set building materials optimization system, becomes the biggest and most representative enterprise in Xiuwu industry cluster district. While watching equipments and workshop production, Xie asks details about enterprise independent core technology, production technology, product application, and so on, and he knows that we upgrade products and own independent intellectual property rights. He summarized that enterprise must grasp its core technology and manufacturing and service industries are closely linked. Enterprise should do well in both front-end manufacturing and back-end marketing services,and grasp domestic and foreign markets to avoid revenue loss due to market fluctuations.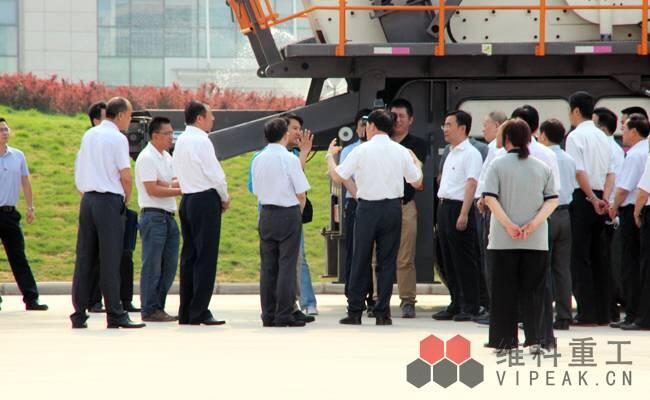 Finally, the governor said, through the field observation, he highly recognized the production strength and innovation ability of Vipeak Xiuwu industrial park and placed high hopes on Vipeak's development prospect. The company leaders also said that we would work closely with government to drive regional economic development, take social responsibility actively, strictly control the product quality, do well in the company development, and support national infrastructure construction work with first-class quality.