Recently, as the rapid development of china, pollution has become a problem, especially air pollution become the important topic. Since the introduction of 2012 key regional air pollution "Twelfth Five-Year Plan "and the 2013 Air Pollution Control Action Plan, the fine particulate matter concentrations were reduced by 25%, 20% and 15% in Beijing-Tianjin-Hebei, Yangtze River Delta, Pearl River Delta and other prevention and control key areas. Although air quality of these areas has been improved, environmental governance is a long term and difficult task.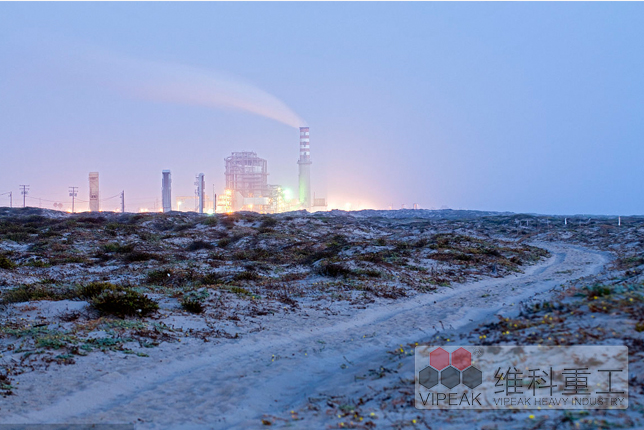 China's SO? emissions rank first in the world, because power plant and coal-fired boilers are the most concentrated and the largest industry in SO? pollution. Air pollution has become a worldwide problem, and runs counter to national sustainable development strategy. In order to respond to SO? pollution, the most widely used desulphurization technology is limestone-- Gypsum desulfurization process, which around 90% of the flue gas desulfurization equipment of Japan, Germany, America's power plant use this process. Hence, it must pay attention to the quality of gypsum, which determines the effect of power plant desulfurization and related to environmental compliance rate.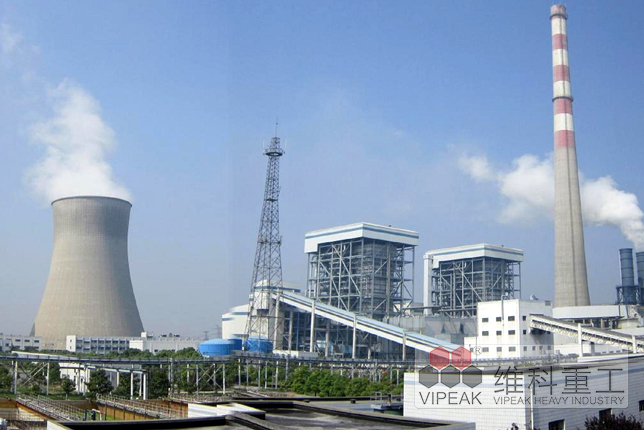 As the professional grinding mill manufacturer, Lime powder which produced from Vipeak heavy industry grinder, matches industrial desulfurization perfectly. According to the system of power plant desulphurization, overall solution was released, from raw material testing to installation and commissioning and acceptance production. Vipeak heavy industry provides full guidance and production testing and post-system maintenance of main and auxiliary machine.


Suitable Desulphurization Equipment

Patented Product—Hyper Press V Type Grinder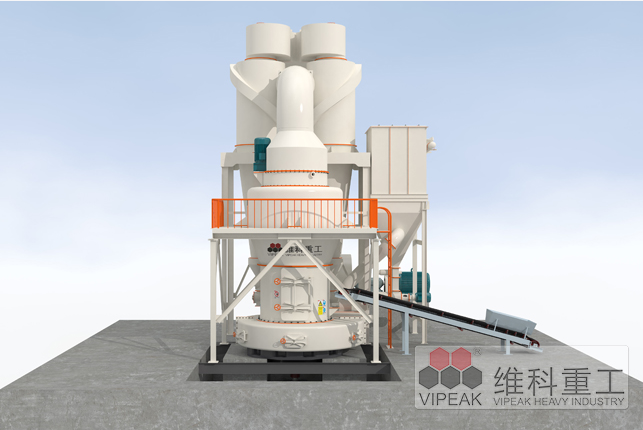 1. Optimized the main grinding device
The roller device upgrade into heavy type, the bottom weight of roller device increased, so the grinding force and capacity increased. Optimized hanger device, don't have to remove the hanger when replace the ring. The rollers and the grinding ring adopt the ultra wear resistant material which prolongs the life; the roller assembly adopts Multi-layer block system which lowers the frequency and cost of the maintenance.
2. European type cage classifier
Cage superfine classifier is adopted, Fine grading granularity, high efficiency. Adopt double pneumatic sealing, effectively prevent coarse powder leak and powder into bearing. Frequency converter controls rotate speed, final size could be adjusted between 80-600 mesh.
3. Optimized wind system
Optimize the air blower to adjust the air capacity efficiently. Zero resistance volutes can reduce wind power lost, improve separating efficiency. Optimized wind system, reduce wind lost, increased blower efficiency.
4. Main engine frequency control+ Reducer drive
The main engine adopts transducer to control rotate speed, which can help the equipment achieve best operation state thus reduce energy losing and equipment abrading; Smooth operating of the new type reducer drive enable convenient use and maintenance; The outer two motor drive can be used according to customer requirement, increase drive efficiency.


Advantage Product ---ZDRH Series Strength Grinding Mill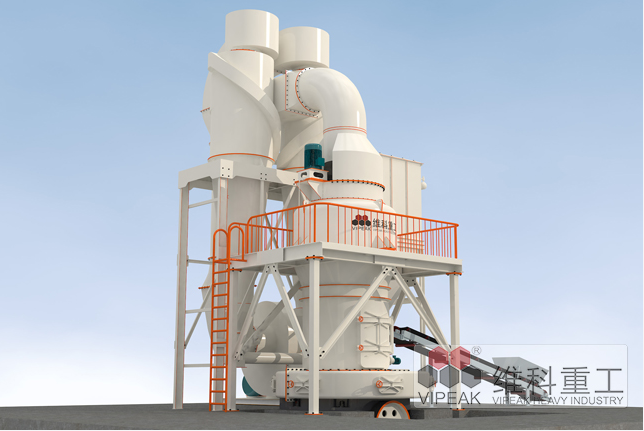 No.1 Optimized Host Grinding Device
The grinding roller device adopts republication type, greatly improve the milling force, efficient production.
Optimization of hanger device structure layout, improve the internal circulation, without removing the hanger, can replace the grinding ring, reducing equipment maintenance time.
No.2 Integrated Transmission
Integrated drive bevel gear, drive chain reduced transmission efficiency is greatly improved; simple foundation structure mill, no special construction gear mounting platform; no need to adjust the level of the gear unit does not need to adjust the center of the coupling.
No.3 High Classification Accuracy, Wide Range of Product Size Adjustment
According to the actual needs of users, the choice of leaf disc grader or turbine-grade machines, uses the frequency changer to adjust speed to achieve the fineness of the finished product is adjustable between 80-600 mesh.
No.4 Optimize Circuit Loop, Efficient and Environmentally Friendly
High pressure blower, efficiently adjust the air flow; curved duct without resistance, without resistance into the wind volute design to reduce airflow resistance, so that the smooth flow of materials, improve efficiency separator.
Star Product--- European Type High Pressure Ultrafine Grinder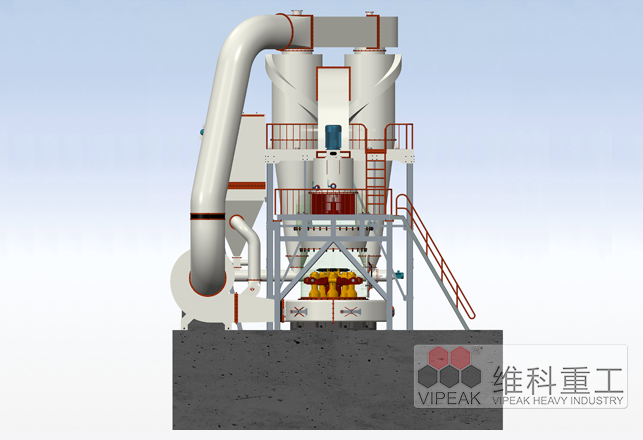 1. Speed Increase 10%
Speed of main shaft has been increased, positive pressure of grinding is improved, grinding area is increased because roller's diameter is increased, and efficiency of grinding is improved.
2. High capacity, match up with 1250 mesh single wheel classifier
Impeller blade is increased, thickness of blade is decreased, centrifugal force is increased, resistance of powder and air is decreased; rational design of shell of classifier; rational design of air seal, coarse particles are kept away from inside impeller, final product quality is improved.
3. Air Blower
High wind pressure and small flow air blower, gas collection tank steel plate thickness is increased, rigidity is increased.
4. Main Machine Structure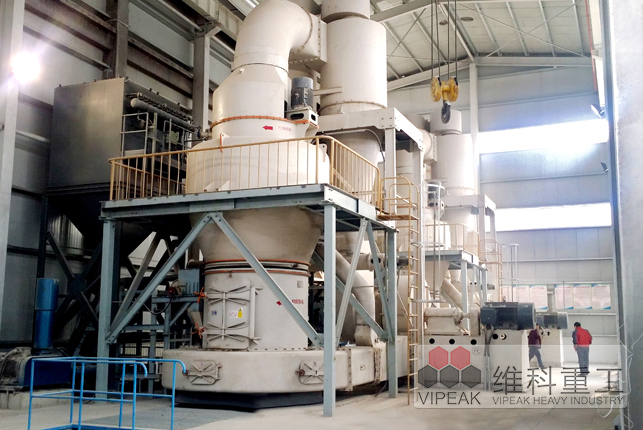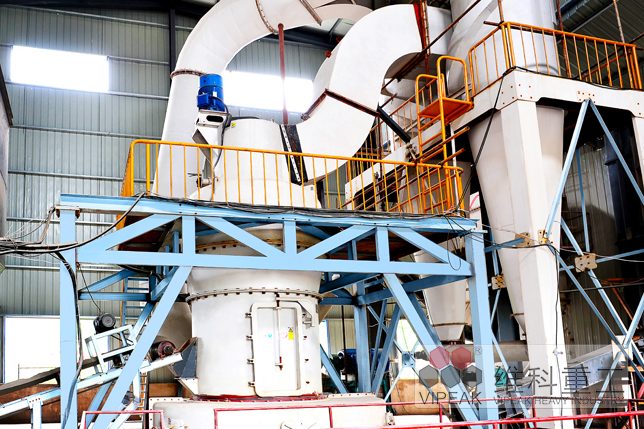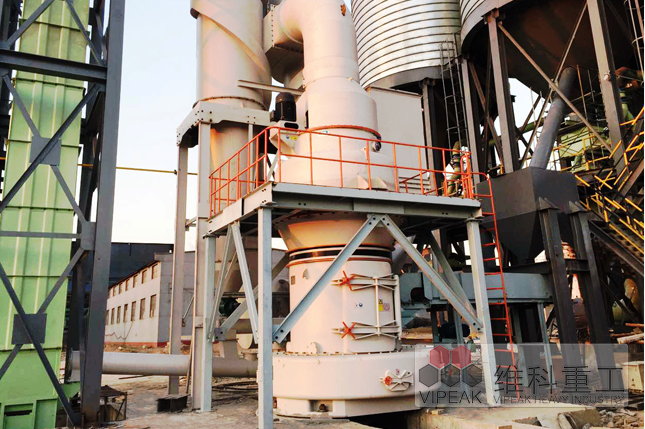 Key parts of main machine are strengthened, shock absorption device and air bellow are improved, and covering cylinder possesses ground connection vibration damping and anti-crack performance.
"Cooperation comes from trust, trust comes from strength", Vipeak use its technology serving national power desulfurization. Waiting for your join!