China is in a new stage moving from a big manufacturer to a strong manufacturer. Striving for perfection and winning with high quality will become the main theme of business development in the coming days. The mechanical market has experienced two stages: develop by leaps and bounds and progress in twists and turns for years, so the development direction becomes clearer. In the future, product quality, innovation ability and service quality will become important indicators of enterprise development. With years of steady growth, Vipeak Heavy Industry has already had a firm foothold in the mining industry, and full of stamina. From now on to create famous products with Chinese precision will become VIPEAK's relentless pursuit .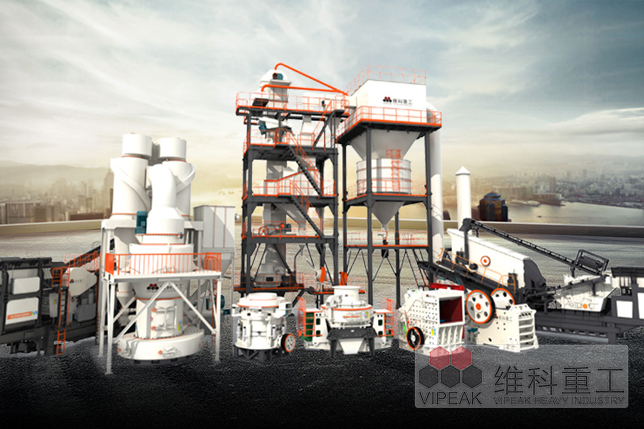 As VIPEAK's product quality control is very strict, a series of breakthroughs in technology have been made , and service quality continues to improve, vipeak heavy industry's business lines has continued to extend over the years. Nowadays, a new high demand comes to China's machinery industry , so higher quality is needed for products on the basis of high precision. VIPEAK will also aim at this "Chinese fine line", no offside; no deviation; no derailment; give full play to their product advantages, technological advantages and market advantages in order to make VIPEAK road go farther and more firmly, and make VIPEAK business card become more dazzling.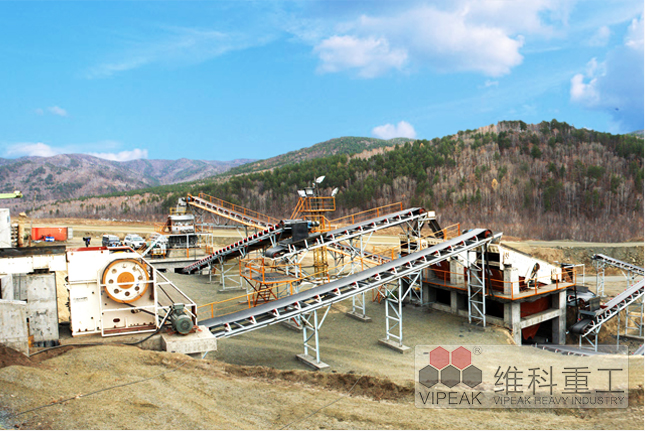 There is a wide range of machinery with different functions in VIPEAK's product library . Focused on the cutting-edge technology, self-research patent products and high popularity of the hot single products, VIPEAK's products have gained customers' favor. In addition, product quality, processing fineness and customer's sense of satisfaction all increasing tremendously. As the competitive products, crushing and screening equipment successfully meets the standards: precision technology, superior technology, and advanced technology. Precision technology stands for high standardization of VIPEAK crusher; superior technology stands for cutting edge technology, this is market advantages of VIPEAK crusher; advanced technology brings VIPEAK star products like HJC jaw crusher, PFS impact crusher, multi-cylinder cone crusher and single cylinder hydraulic cone crusher to a new height.
Recommended highly sophisticated industrial equipment
HJC high-efficiency jaw crusher
HJC high-efficiency jaw crusher is the latest generation production designed by VIPEAK engineers and combined with market demand and industrial working conditions. Once launched, it was welcomed by the vast numbers of users because of its new design concept and upgrading structure. It features advanced technology, efficient and quick maintenance structure, high capacity and low energy consumption. It can meanwhile greatly save maintenance time .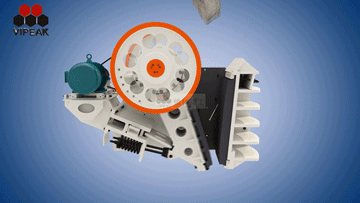 PFS impact crusher
PFS impact crusher is a new breakthrough Vipeak Heavy Industry technical engineers made in the field of mining machinery and crushing equipment . It is the most advantaged crushing machine in the field of crushing equipment. PFS Impact crusher's max feed size can achieve to 1000mm. Compared with the traditional Impact Crusher, its crushing ratio has been improved greatly. Its adjustment special equipment can switch freely between primary crushing and secondary crushing, which will ensure its unique advantage of particle shape and meanwhile improve the capacity substantially.
HP multi-cylinder cone crusher
HP hydraulic cone crusher is a high-performance crusher based on introducing high-end technology in Germany and combining with properties of Chinese metallic material, mainly used for the secondary crushing and tertiary crushing of metal mining and constructional gravel processing. It is more often used for the medium hardness material crushing because of its strong crushing ability and large capacity.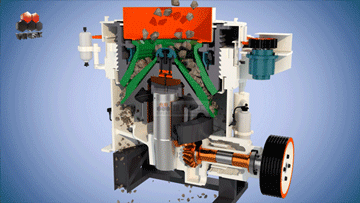 The times calls for the spirit of craftsmen. Only by regaining the ingenuity and remodeling the soul of craftsmen, can we boost the transformation from "Made in China" to "high quality manufacturing" . With creative spirit ,spirit of pursuing excelsior quality and "Customer first" service spirit, Vipeak Heavy Industry strives to practice the industry philosophy, vividly interprets the proposition of the times , and makes efforts to open up a revival path of glory with VIPEAK characteristics.