Taiyuan-Jiaozuo high speed rail is a important part of national Higher-speed express railway network which will be the main channel that passenger go to south in Shanxi province and becoming the Huhehot-Datong-Taiyuan-Zhengzhou high-speed passenger channel after it finished. Furthermore, it will enhance the connection of Shanxi, West Inner Mongolia, Central-South and East China with the join of city group of Taiyuan and central plain in Shanxi and Henan provinces.

There tunnels and the section of this project from Xiangyuan to Changzhi was undertaken by China Railway NO.5 Engineering Group and largely decide the quality of Taiyuan –Jiaozuo railway, though its difficult, high-standard and short duration.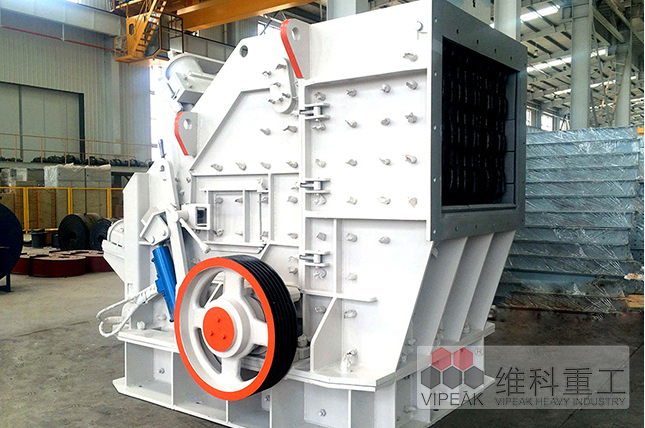 Guniting is the core work in tunnel construction which has strict standard in shotcrete: rebound rate of side wall and arch are no more than 15% and 25%.it should be used normal concrete and good aggregate that the coarse aggregate above 10mm is controlled below 30% and the maximum particle size is less than 25mm instead of fine sand. The mixture that used for guniting should not put aside more than 30 minutes, and using while mixing.

According to demand of quality and usage amount, Vipeak Heavy Industry chooses two PFS impact crusher gravel production line, in order to provide aggregate for shotcrete. This production line is designed to produce 150 tons for per hour and all using steel structure, meanwhile, it meets the various production targets by saving unit energy consumption 30%. The total maintenance cost of the production line is lower than the traditional equipment and equipment 35%, for the service life of wearing parts higher than traditional equipment 20% and the cycle of maintenance time reduced by 50%. For now, this bid-section was praise both in construction standards and construction speed in the whole line by Taiyuan-Jiaozuo Construction Headquarters.